This is my brownie I am experimenting with. I am just in the beginning stages…still has some work but its a good concept!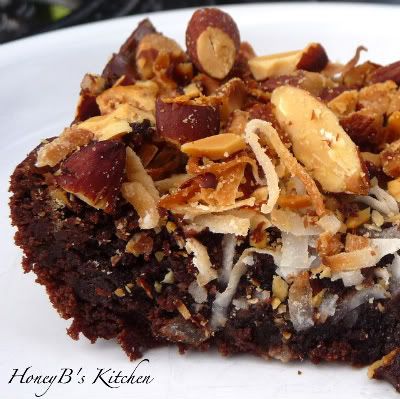 I need to make it a few more times I think before I have it the way I want it. It needs something else…and I have an idea…I just need to try it! ;o) Keep your eyes open for this one, it is already yummy….but will be even yummier soon!
Now for the giveaway winner….
I need to apologize for not naming the Cascadian Farms Giveaway winner before today. We have a lot of things going on here and because I have a large list of subscribers to my newsletter (who were automatically entered into this giveaway) it took me some time to get the list printed out, cut out and name pulled! In any case, the winner of this giveaway is Tess C.! I will be contacting you soon for your info so MyBlogSpark and Cascadian Farms can send you your prize pack. Congrats!