Chocolate Peanut Butter Fat Bombs are basically keto no bake cookies! These fat bombs are made with sugar-free chocolate peanut cup flavored peanut butter to give it that candy like flavor. The added hemp seed gives some hidden fiber and crunch. Finally, the shredded unsweetened coconut gives it some texture and fill.
Unlike the traditional no bake cookie, these Chocolate Peanut Butter Fat Bombs are not cooked on the stove top. As a matter of fact, all you do is add the ingredients to a bowl and stir them all together! Once they have firmed up in the freezer, you have yourself a delicious fat bomb to help add some healthy fats to your keto diet!
Why I make Chocolate Peanut Butter Fat Bombs
Believe it or not, getting enough fat on the Keto diet can be tough at times. I always know when I'm not getting enough fat because my lips start to get dry and I'm constantly rubbing chapstick on! Keto is a low carb, moderate protein, and high fat diet. The macros I follow are 70% fat, 25% protein, and 5% carbohydrates. Other people may have different macros, but for the most part, the fat macro will be the highest percentage in the Keto diet. So, the majority of your calories should be coming from fat.
I chose to create this recipe after I received my order of Chocolate Peanut Butter Cup flavored peanut butter from Legendary Foods. Seeing the candy on the jar made me want some! I had bought hemp seeds a few weeks ago and hadn't decided what I was going to do with them. That is when an idea was born. I would incorporate them into my Keto no bake cookies aka Chocolate Peanut Butter Fat Bombs!
Chocolate Peanut Butter Fat Bombs FAQ's
What is a fat bomb?
A fat bomb is usually a combination of coconut, nuts, seeds, and butter or coconut oil.
Why do people on the Keto diet eat fat bombs?
Sometimes it is hard to reach your fat macros. Fat bombs are a delicious way to help you boost your fats while not adding a lot of carb or protein.
How do fat bombs help you lose weight?
Fat bombs are intended to help the person on the keto diet to stay in ketosis. When your body is in ketosis, it is burning fat. Eating more fat and very low carbs will help your body burn more fat.
Can I eat fat bombs if I am not on the keto diet?
Yes, as a matter of fact, they are probably better for you than the sugar filled no bake cookie version. As with all treats however, you should eat in moderation.
How to make Chocolate Peanut Butter Fat Bombs
Time needed: 10 minutes.
This Keto no bake cookies knock off will help those on Keto boost their fats while enjoying a delicious Chocolate Peanut Butter Fat Bomb snack!
Assemble your ingredients

For this recipe you will need butter, powdered swerve, Legendary Foods Peanut Butter Cup Peanut Butter, hemp seed, and coconut.

Melt your butter in the microwave.

Add the Chocolate Peanut Butter Cup Peanut Butter to the melted butter and stir to combine.

Add the Swerve Confectioner sugar

Stir the hemp seed into the nut butter mixture.

Add the unsweetened coconut flakes.

Give the peanut butter mixture a few good stirs to make sure the ingredients are all incorporated.

Scoop with a small cookie scoop onto foil lined cookie sheet.

Once the cookies are on the sheet, flatten them just a little, then put in the freezer for 10 minutes.

Store no bake cookies in a sealed container in freezer until ready to consume.
You may need
The following are affiliate links. We are a participant in the Legendary Foods Affiliate Program, an affiliate advertising program designed to provide a means for us to earn fees by linking to Legendary Foods Online . Enter Code: GrumpysHB for 10% off your first order!

I HIGHLY recommend Legendary Foods Nut Butters! The Peanut Butter Cup Peanut Butter is what I used to make this recipe. However, they have other flavors that you could substitute, such as Pecan Pie (yum!), Blueberry Cinnamon Bun, and Apple Pie!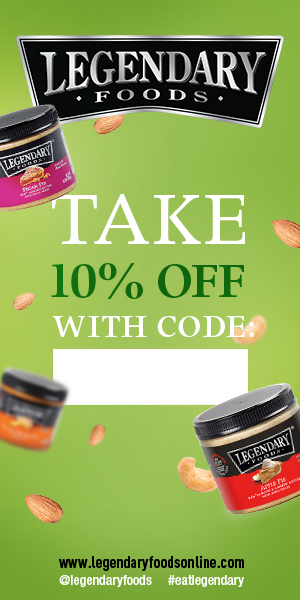 More Keto Fatbombs
Yield: 1 dozen cookies
Chocolate Peanut Butter Fat Bomb Cookies
These Chocolate Peanut Butter Fat Bombs are very similar to a no bake cookie! These will help you add fat to your diet in a delicious way!
Additional Time
10 minutes
Ingredients
2 tbsp butter
2/3 cup Legendary Chocolate Peanut Butter Cup Almond Butter
3/4 cup unsweetened flake coconut
1/4 cup hemp seed
1 tbsp Swerve Confectioner
Instructions
Melt butter in microwave, about 30 seconds
Stir in almond butter.
Add Swerve Confectioners sweetener.
Stir in Coconut.
Scoop 1 tbsp size portions onto parchment lined cookie sheet.
Flatten top of cookie slightly.
Freeze at least 10 minutes.
Store in airtight container in or freezer up to 2 weeks (if they last that long!)
Notes
Don't have the Legendary Peanut Butter Cup peanut butter on hand? Try using almond butter and stirring in about 1 tablespoon of cocoa powder. You may need to add more swerve to the mixture as Legendary Peanut Butter is sweetened.
Recommended Products
As an Amazon Associate and member of other affiliate programs, I earn from qualifying purchases.
Nutrition Information:
Yield:
12
Serving Size:
1 cookie
Amount Per Serving:
Calories:

126
Total Fat:

12g
Carbohydrates:

(NET) 1g
Protein:

2g